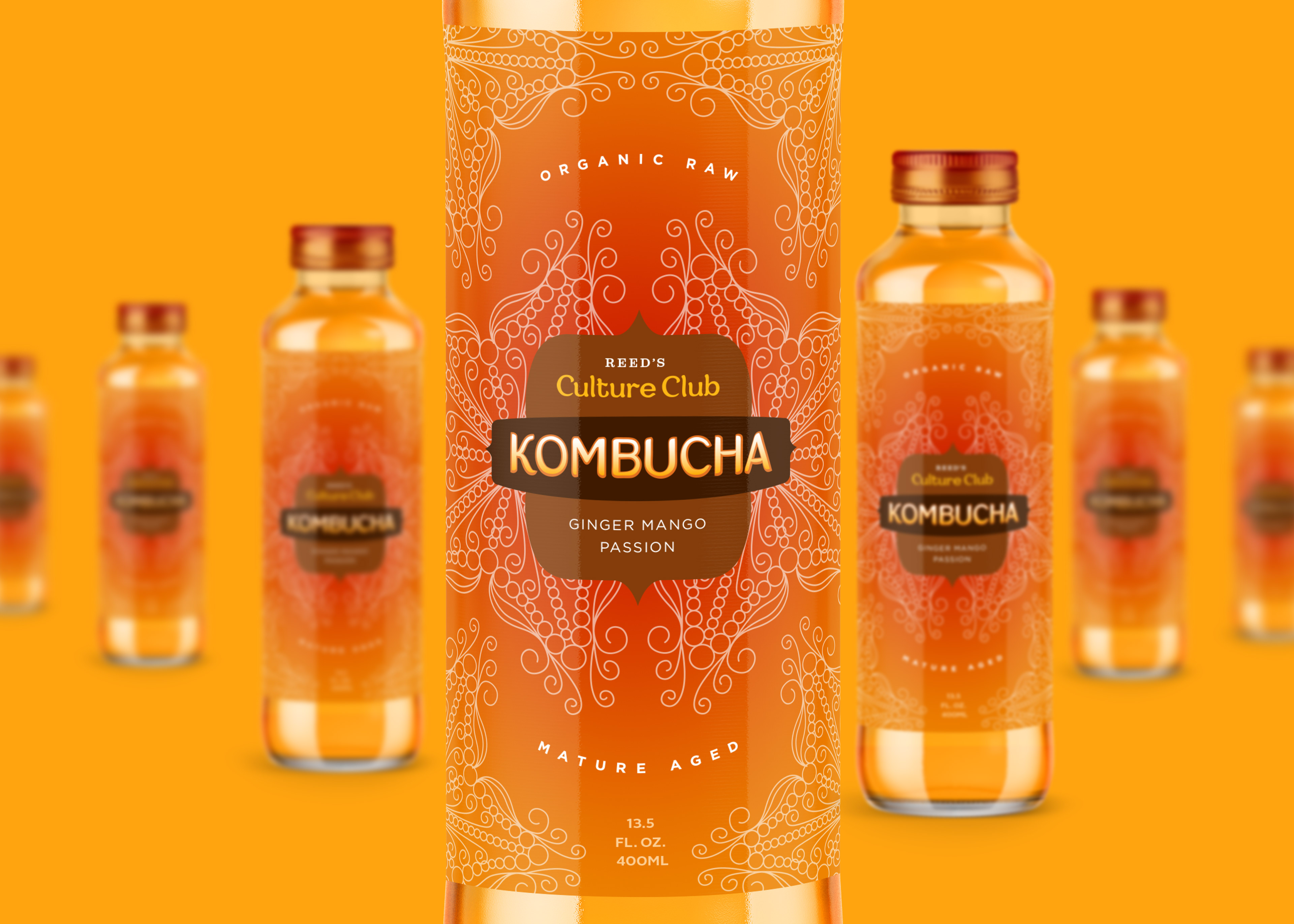 Reed's is one of the top-selling soda manufacturers in the country with natural and specialty food brands sold in over 15,000 natural and mainstream supermarkets nationwide. 
With two other hot brands already on the market, Reed's wanted a fun and flavorful Kombucha product to be integrated into the market that included it's ginger flavor; something that the company touts as a naturally healthy ingredient to most of their products.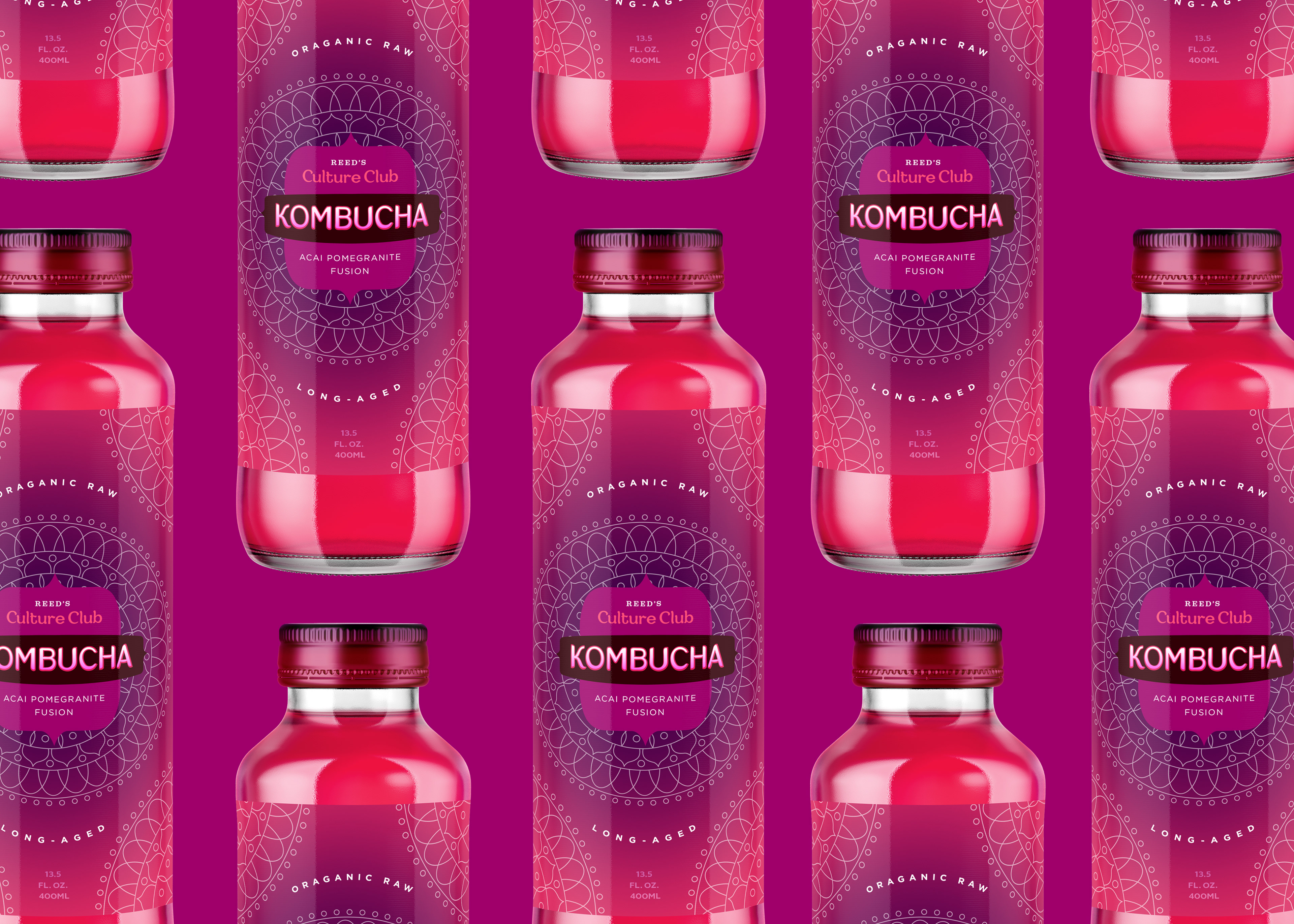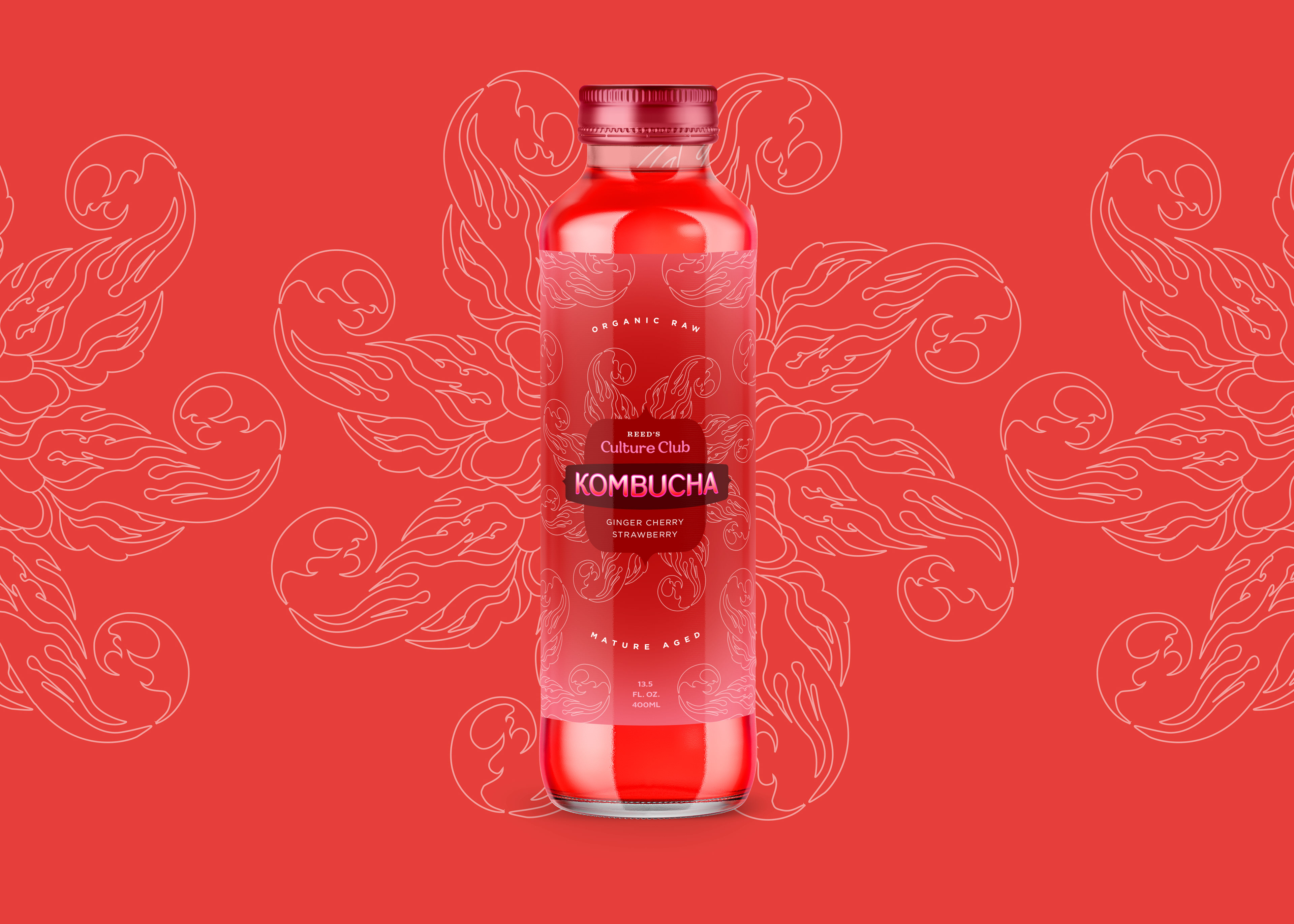 Ramp was given the opportunity to help Reed's, one of the top-selling natural soda manufacturers in the country, launch a uniquely flavorful and fun line of Kombucha drinks. 
Since the market was already inundated with "science-driven" drinks already, with no one using ginger in their ingredients as well, we decided to develop a "fun club" vibe for the line of drinks that would capture the collective imaginations of the public.