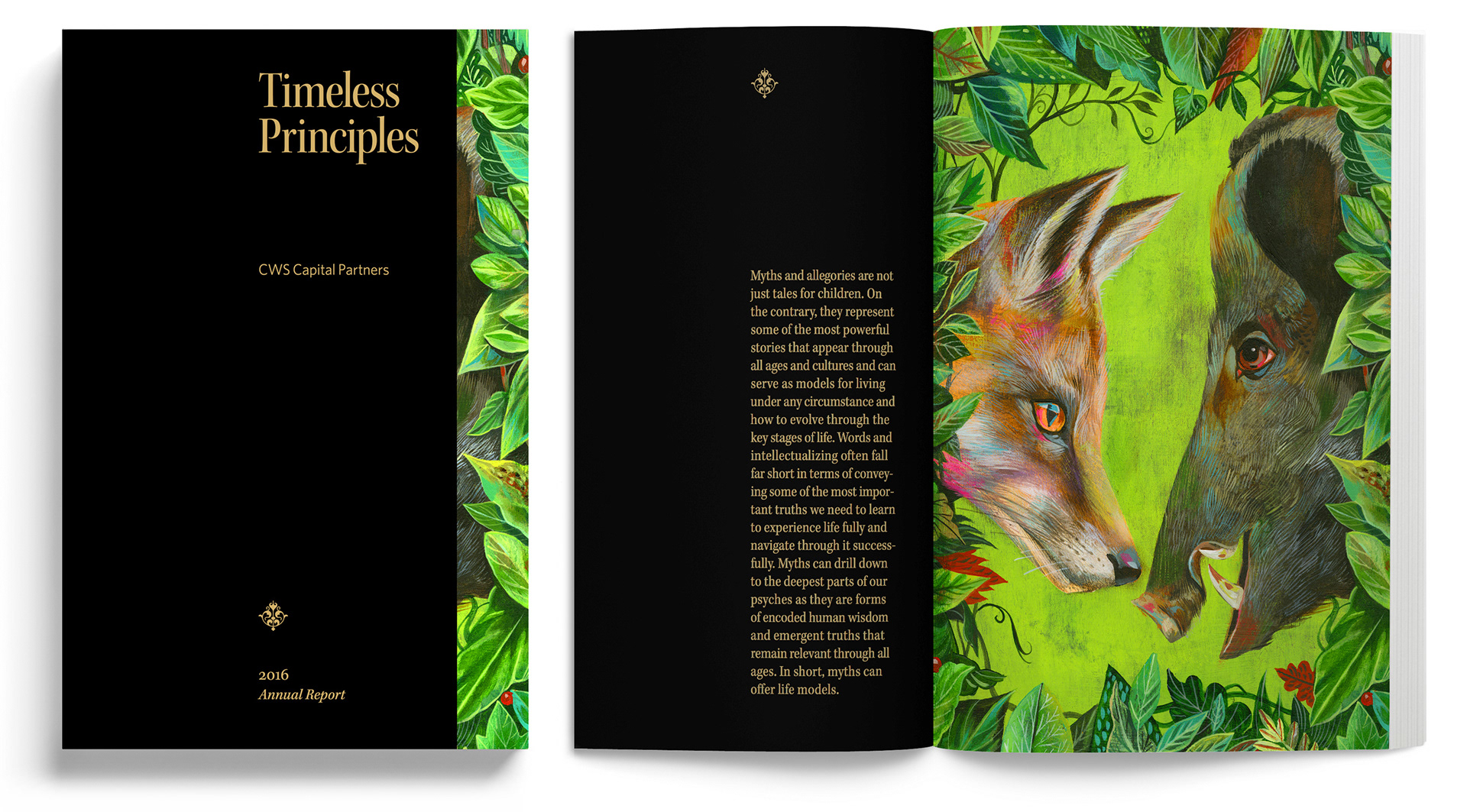 Create a unique timeless, story based annual report and investor meeting campaign based on the core principles of the company and the President's observations during the year. Every year CWS's investors look forward to a creative annual report to come to them in the mail. In order to keep the tradition going, we needed another engaging story to capture the attention of investors and compel them to read about the year's investment philosophy and financial results.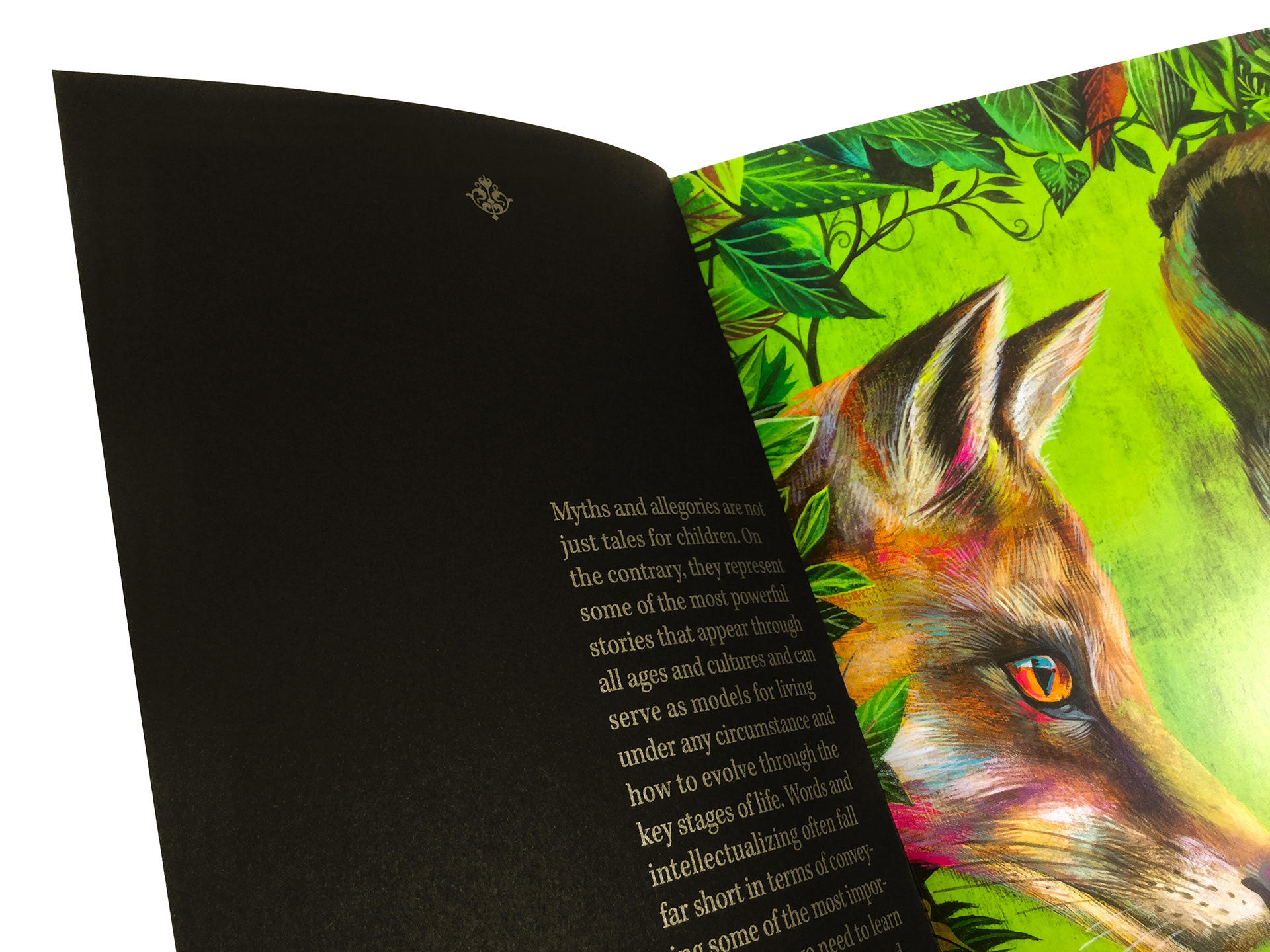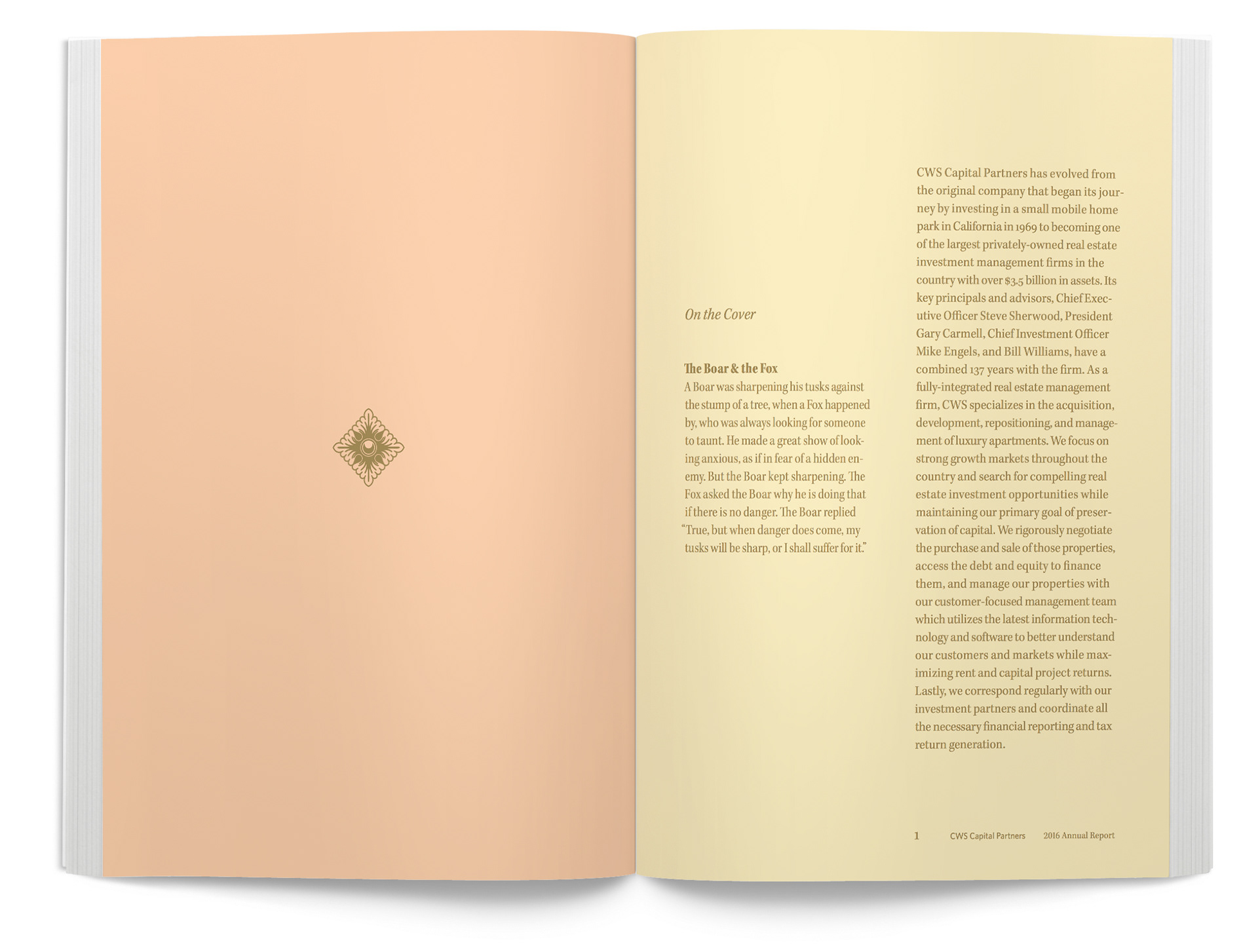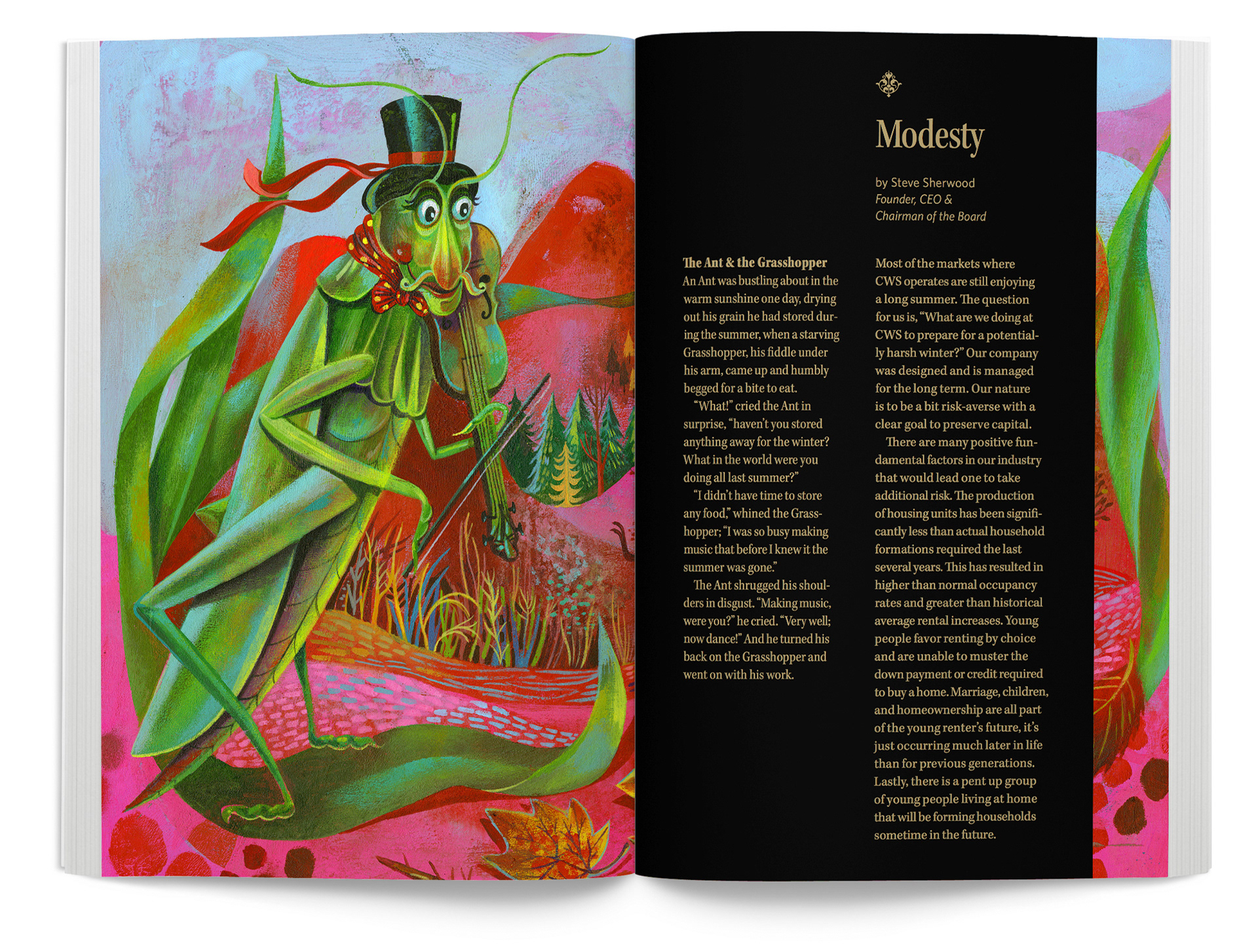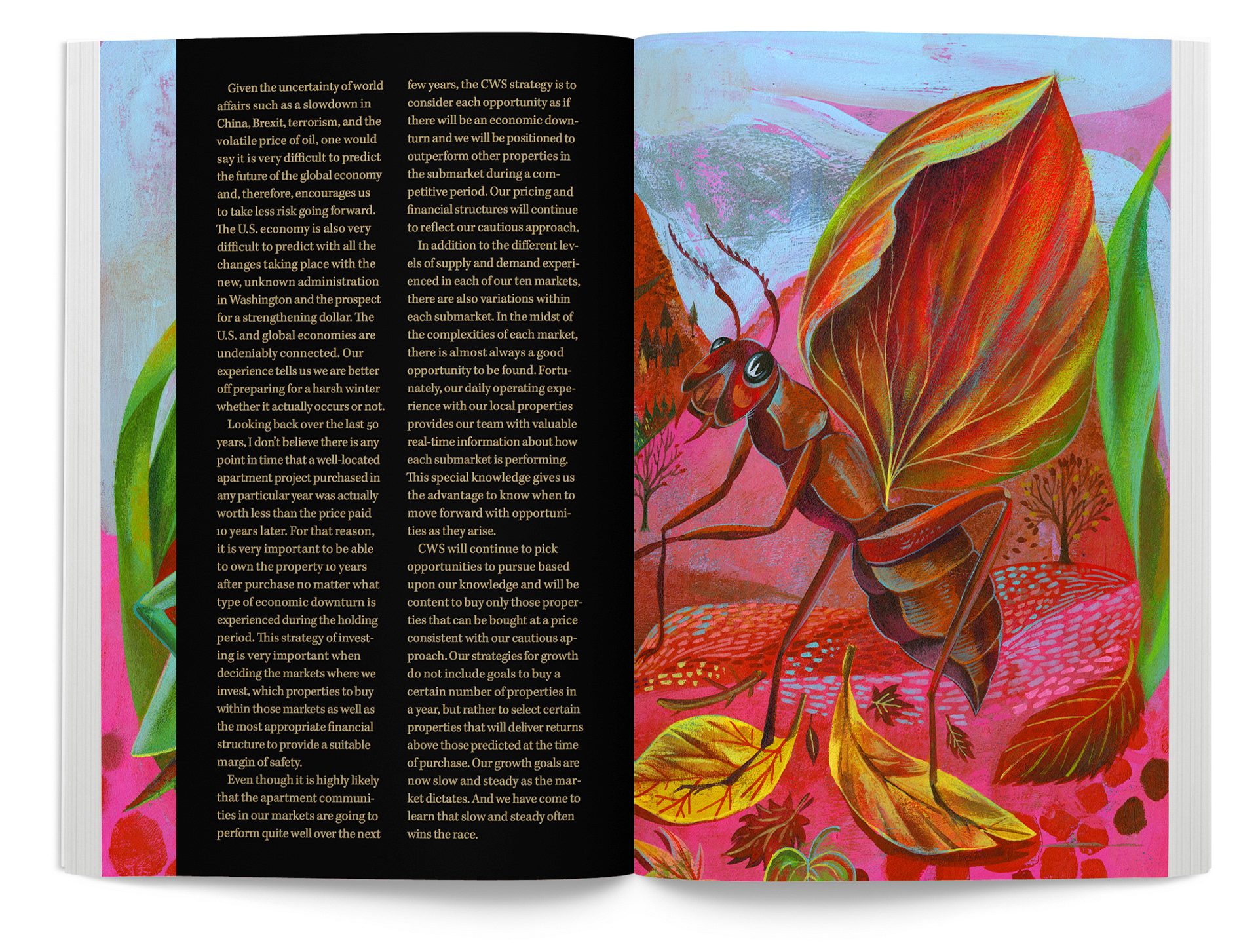 Timeless Dualities 

In our initial meeting with CWS management, we noted that the president kept referring to dualities; instances within the real estate investment community where there were opposing or contrasting circumstances affecting the market. With that in mind, we created a concept based on six of Aesop's famous allegories that would refer to CWS's "Timeless Principles" for doing business.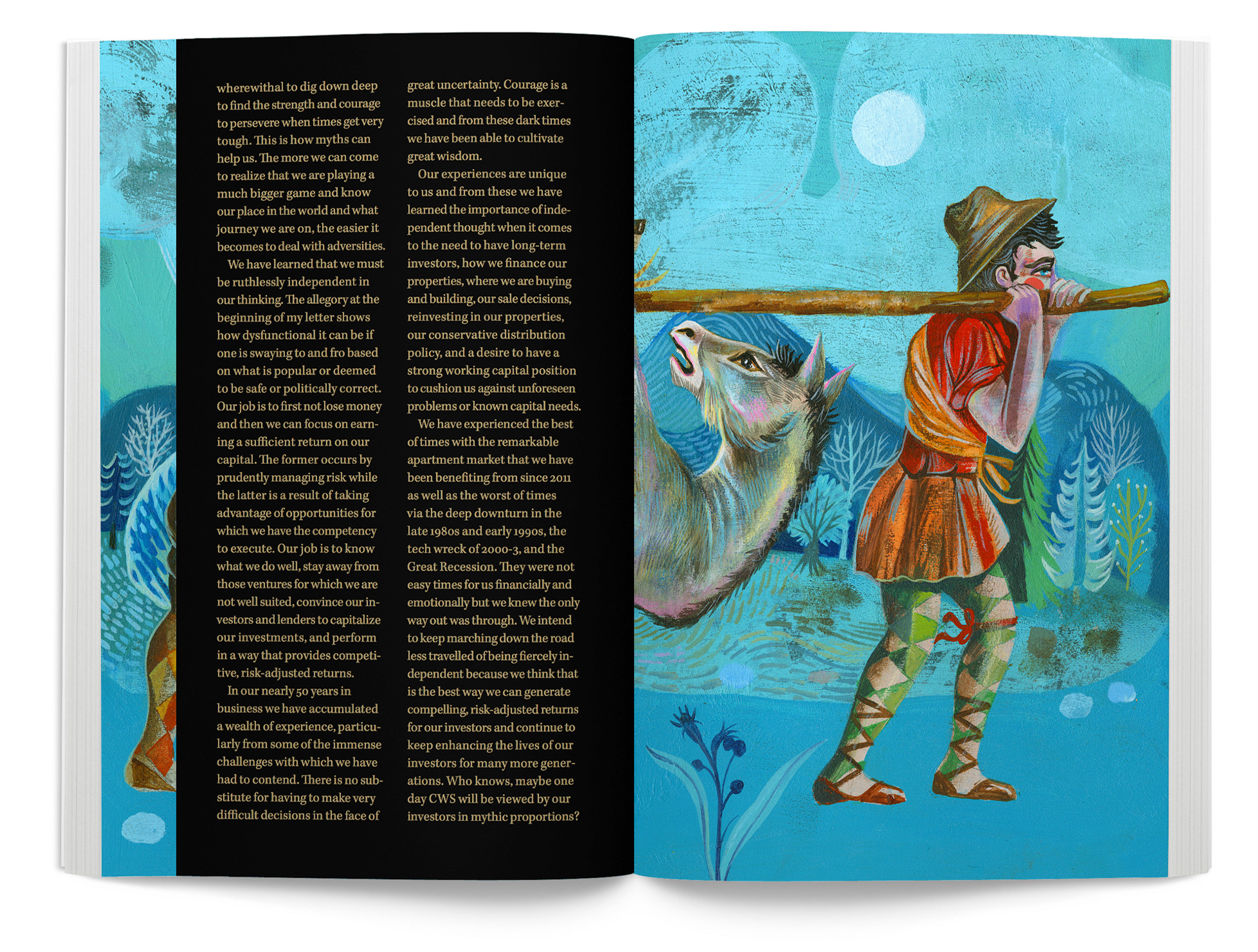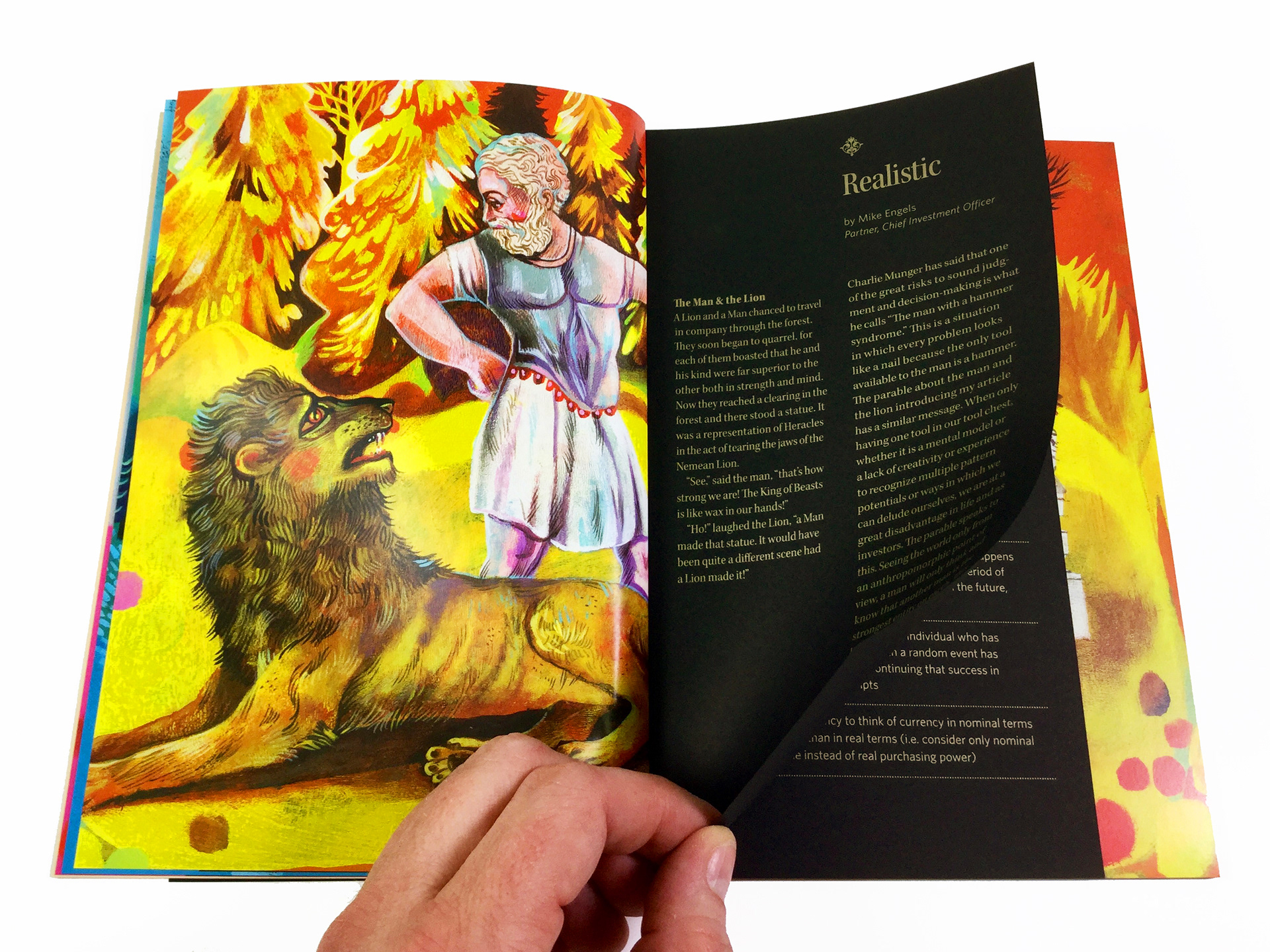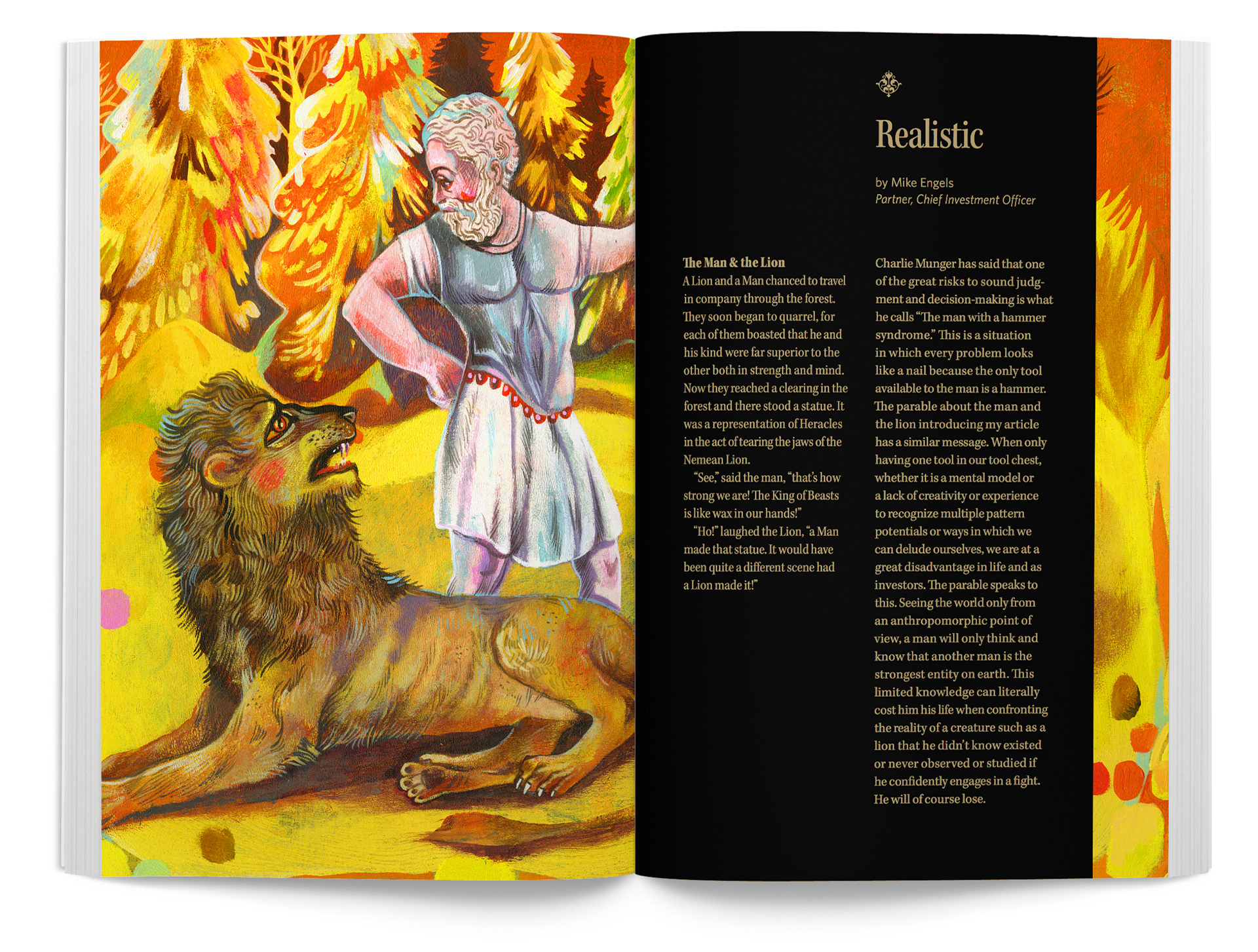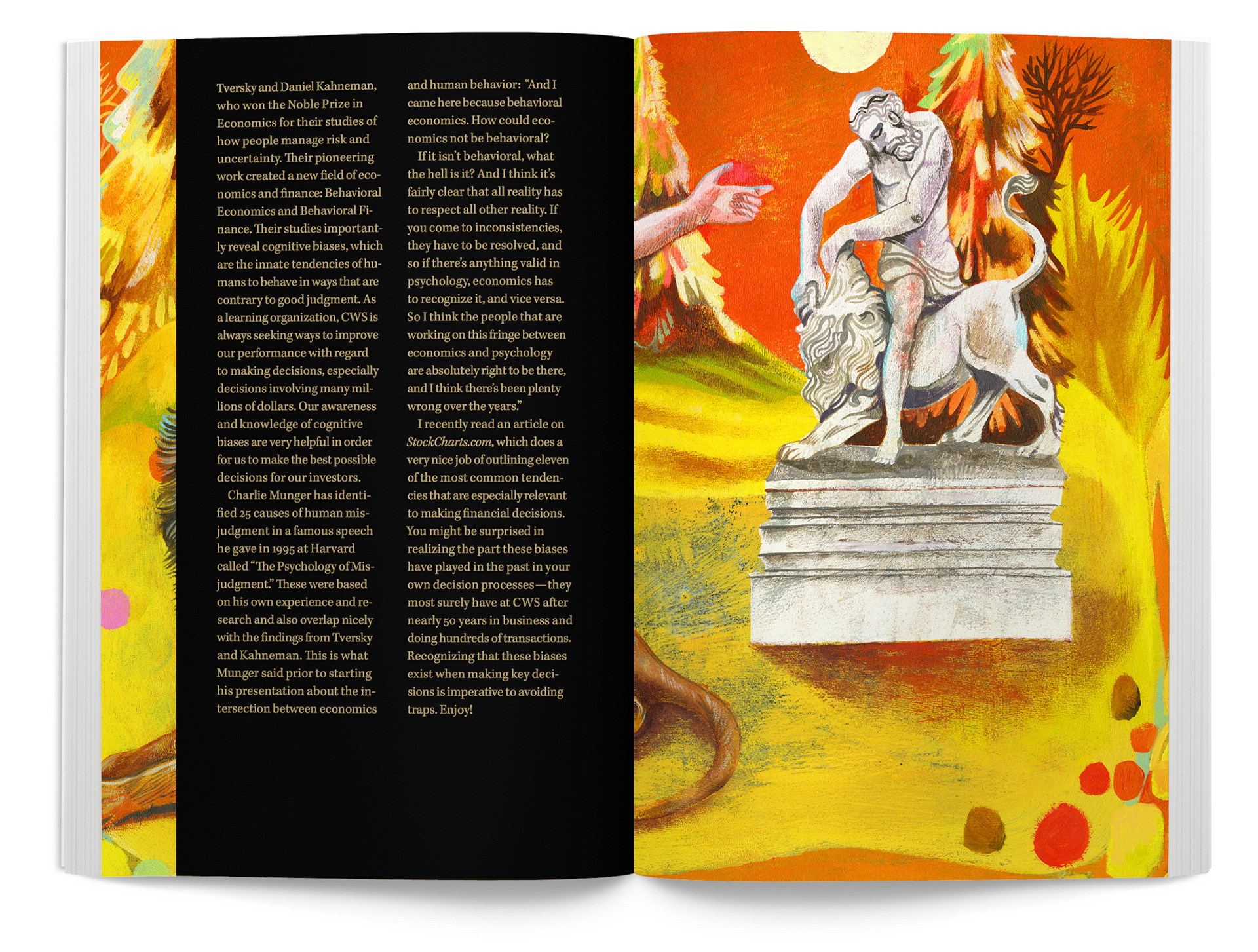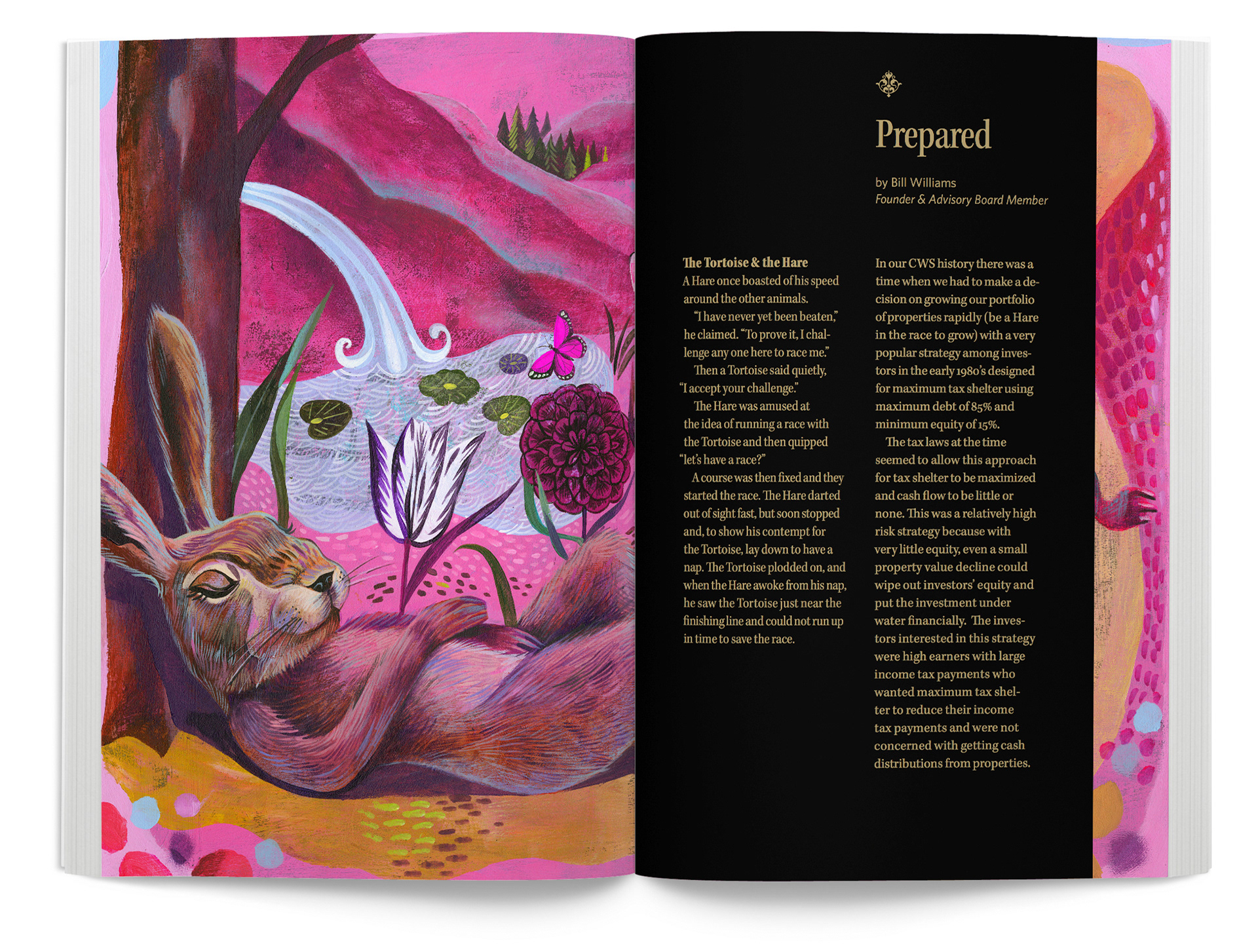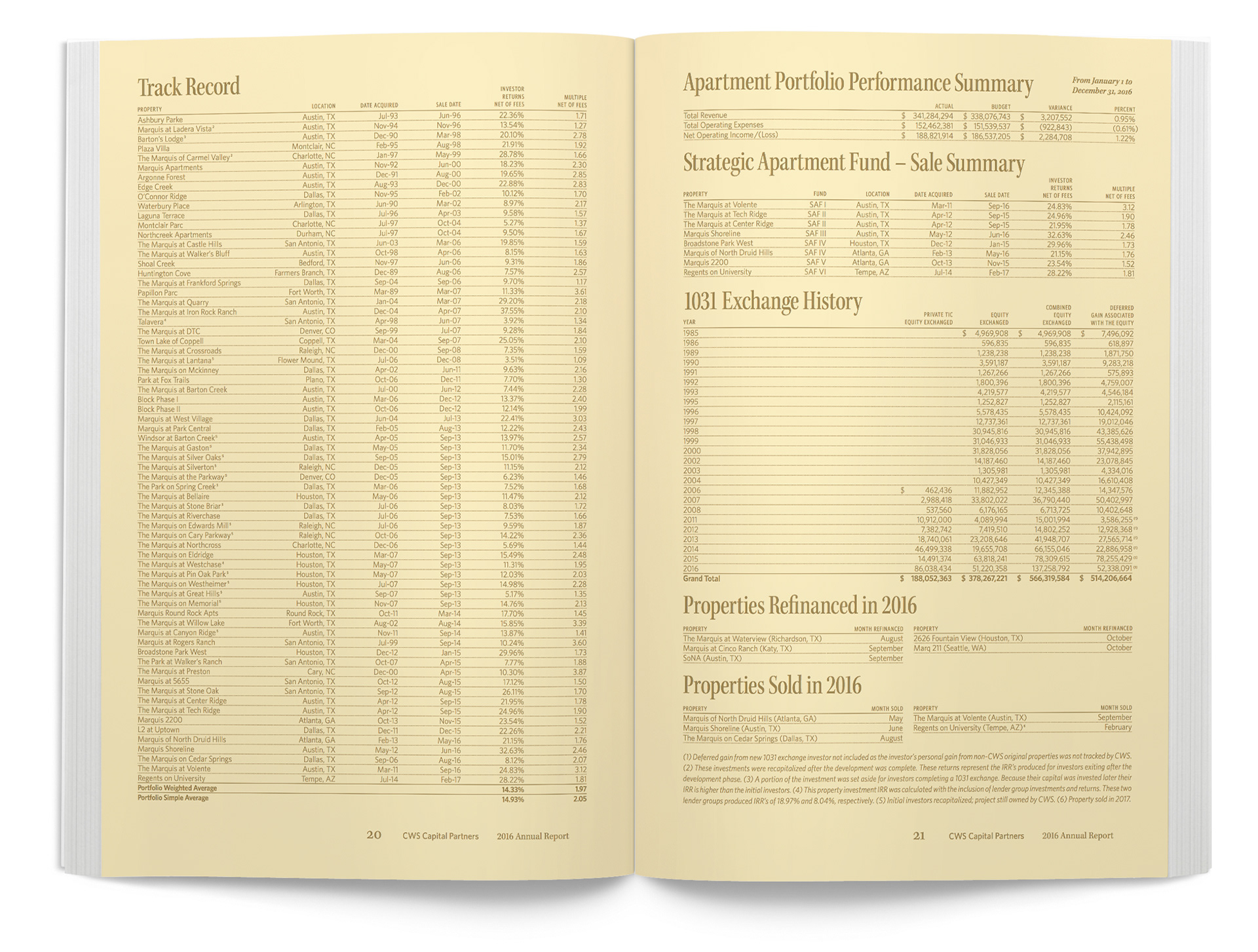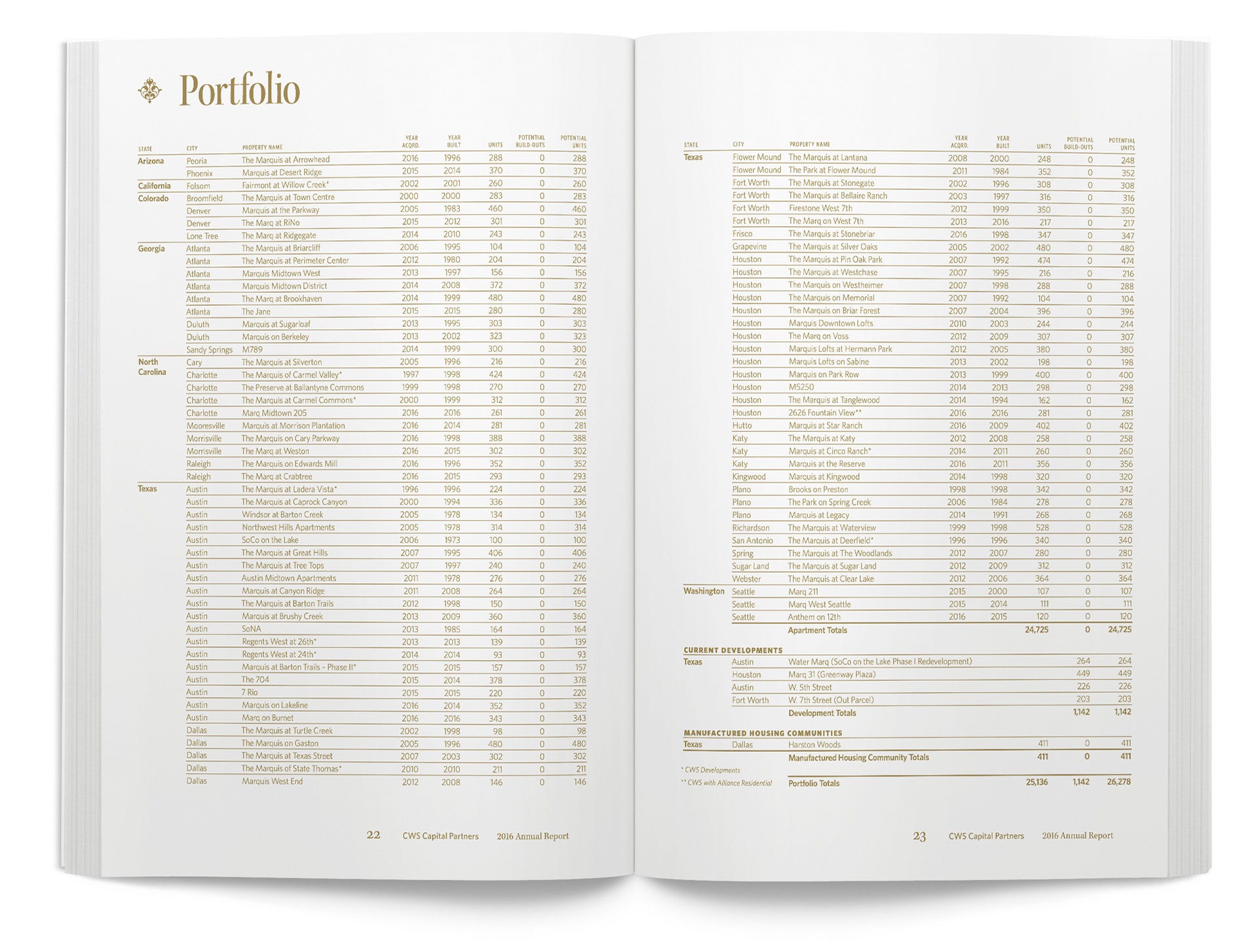 The Best Yet

The brightly colored illustrations printed on coated paper accentuated with alternating uncoated black paper with content printed in gold metallic ink really set the quality bar very high for this report. At the investor meeting in April, we received the most praise we have ever heard from management and employees.
"I wanted to let you know that the new reports arrived today from the printer and they are just amazing! I have received many positive responses with regard to the layout, color, images, black pages and metallic gold type, and overall creativeness. This is the best one yet! Thank you for your creativity, imagination, and overall attention to detail." — Albert Stein, Performance Analyst