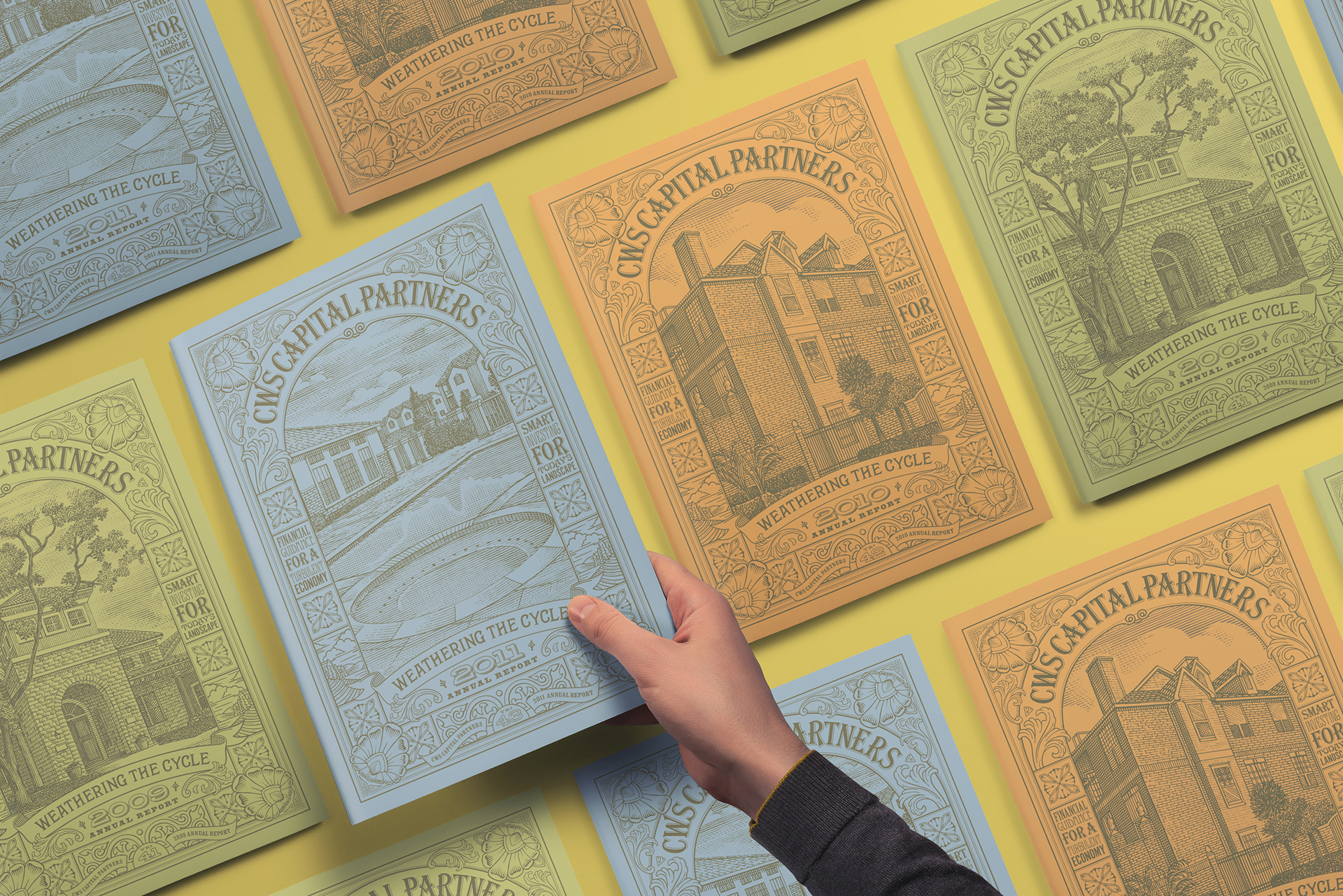 A Low-Budget Approach

CWS Capital Partners needed a low-budget solution for their 2009 report. We proposed that by designing a concept that would span three years instead of one, the design budget could be stretched. The trick was to come up with a compelling concept that would keep the interest of the investors over the next three years.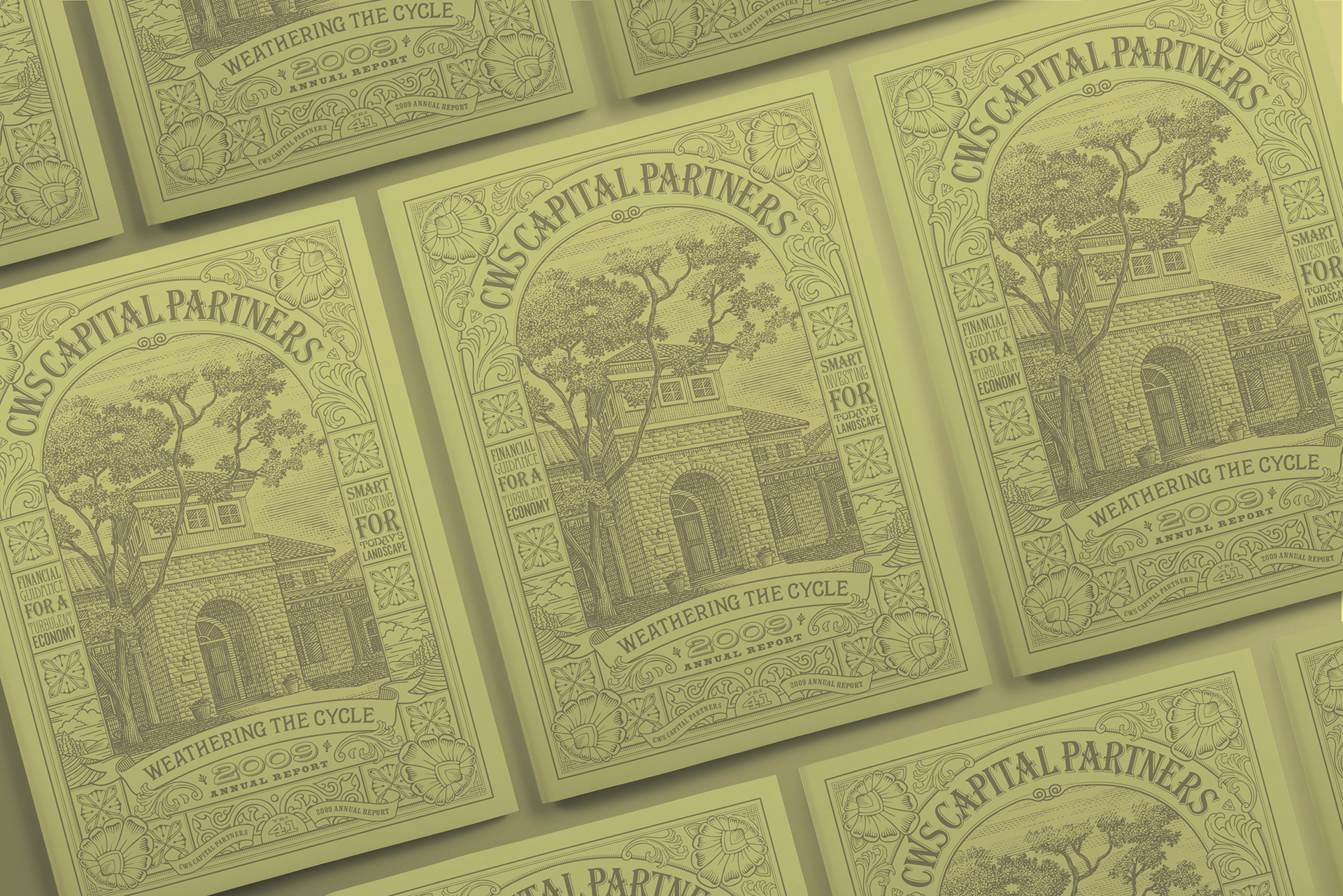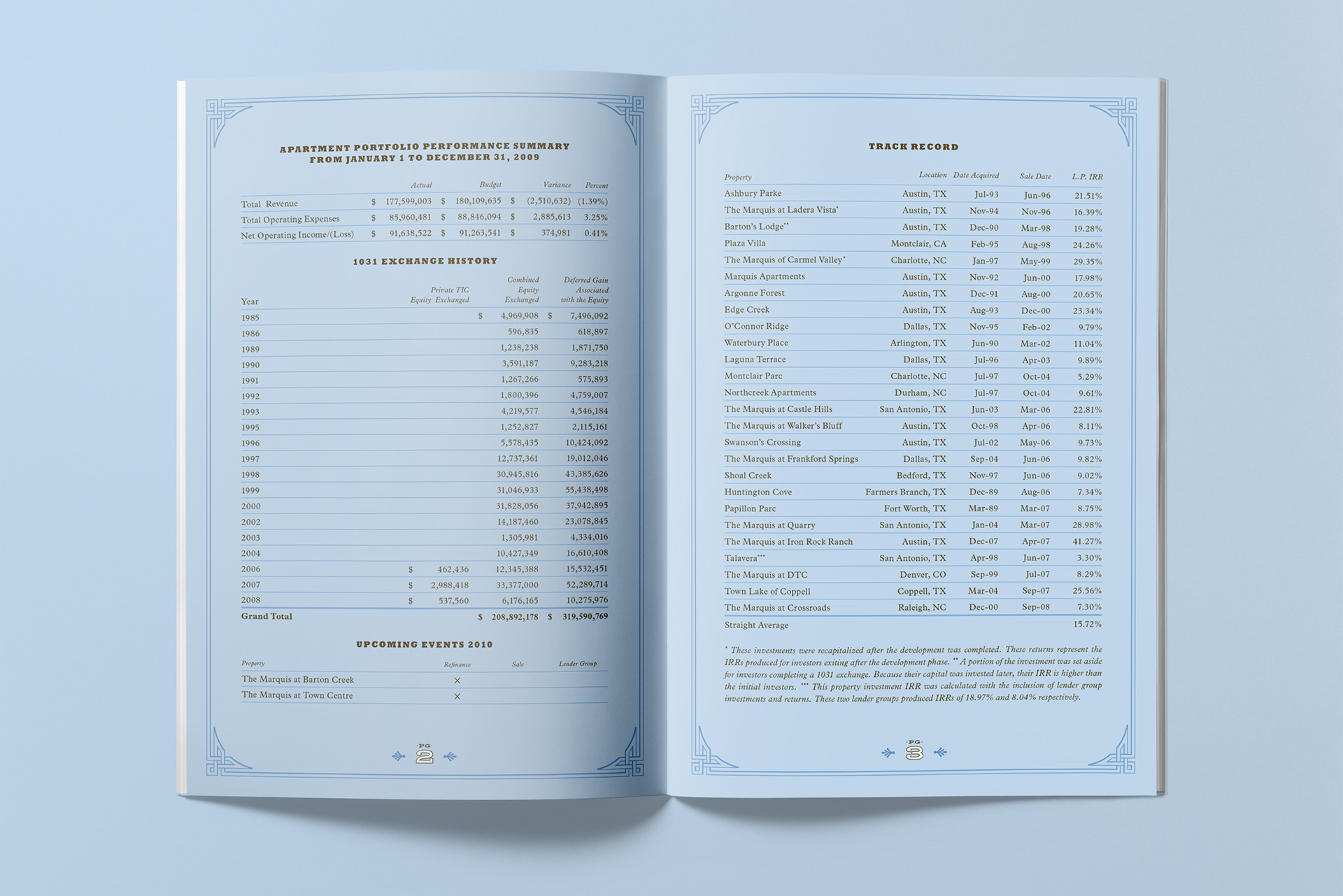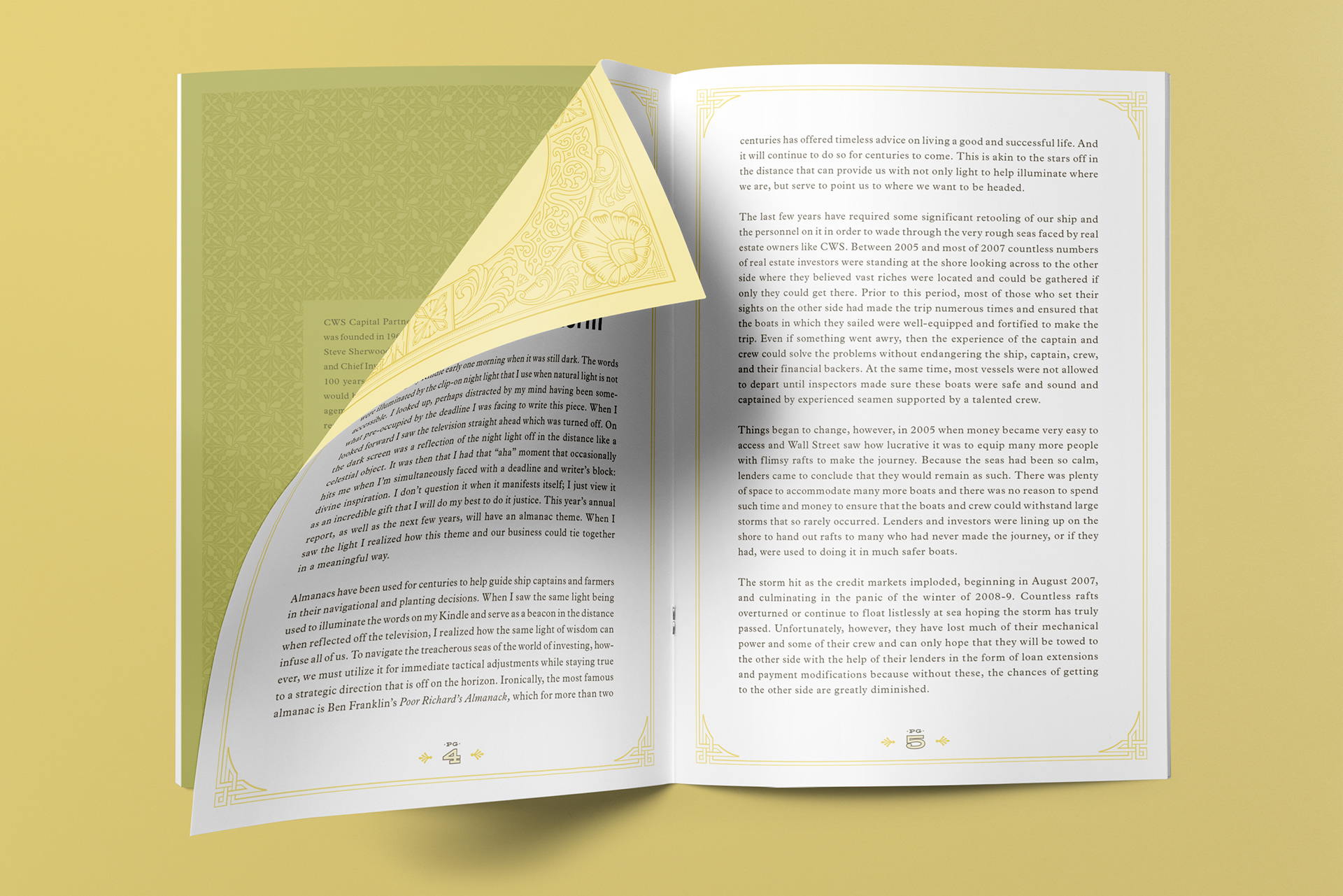 Weathering the Cycle with an Almanac

With a cost-effective plan in place, we came up with a concept that could be anticipated as a yearly review of the current real estate market climate for the next three years. Hence the idea of an Almanac for the next three years for the annual report.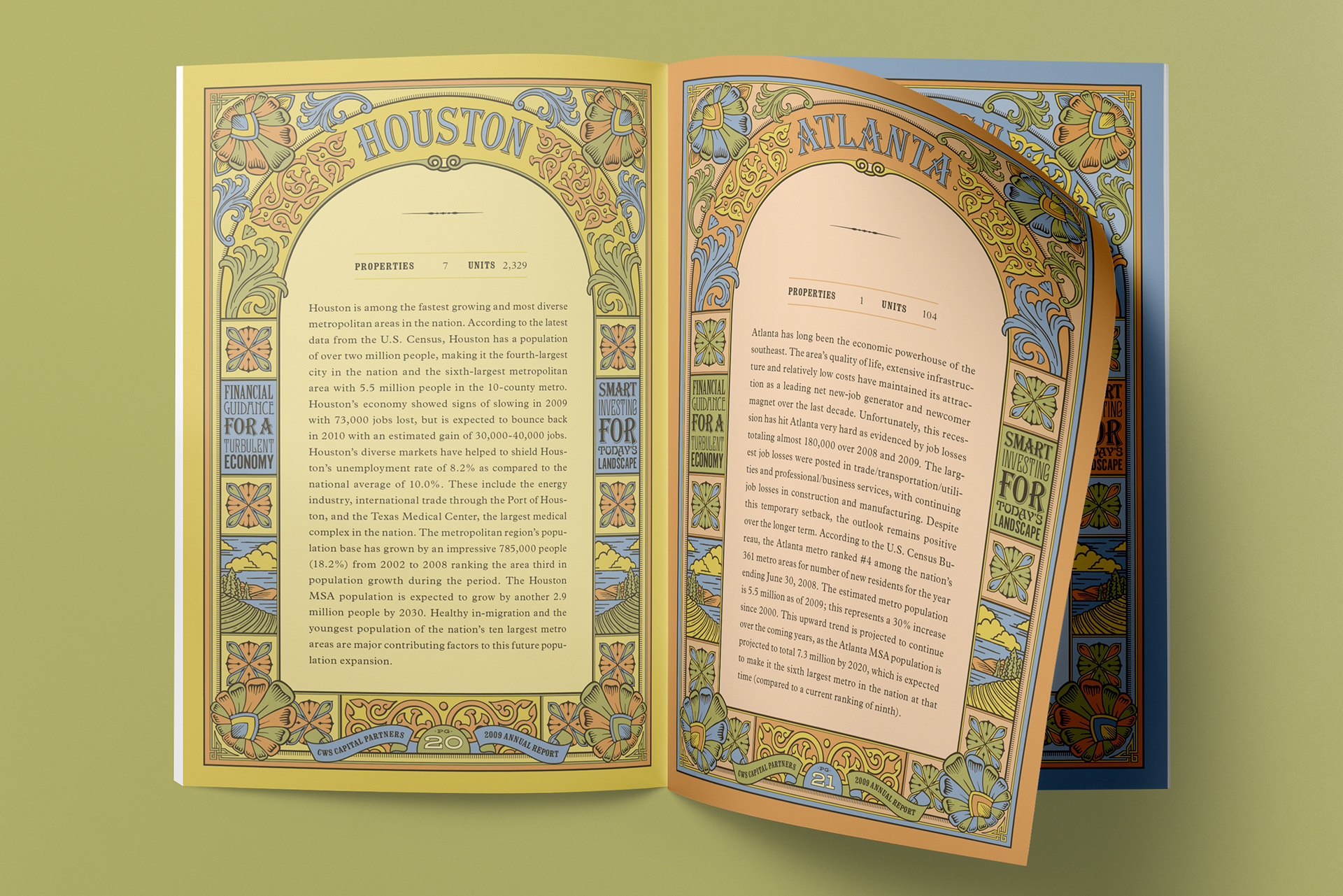 An Annual Success

The Almanac saved time and money for the Client and with the vibrant colors and illustrations throughout the report, we were able to give CWS's investors something to look forward to for the next three years.