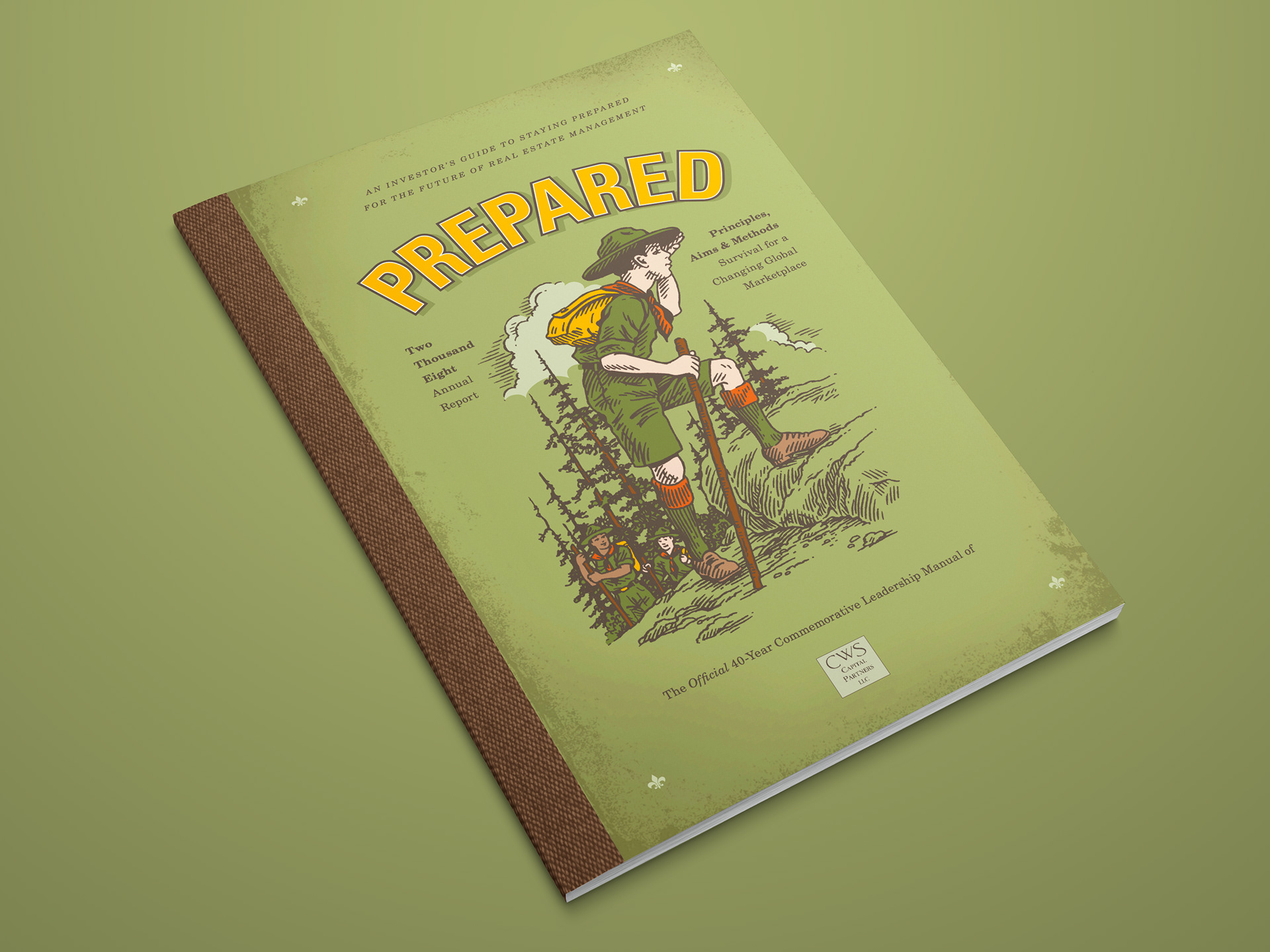 Be Prepared

With an extremely volatile real estate market in 2008, CWS Capital wanted to show their investors that that have taken steps in prior years to prepare the company for trying times such as the markets were indicating.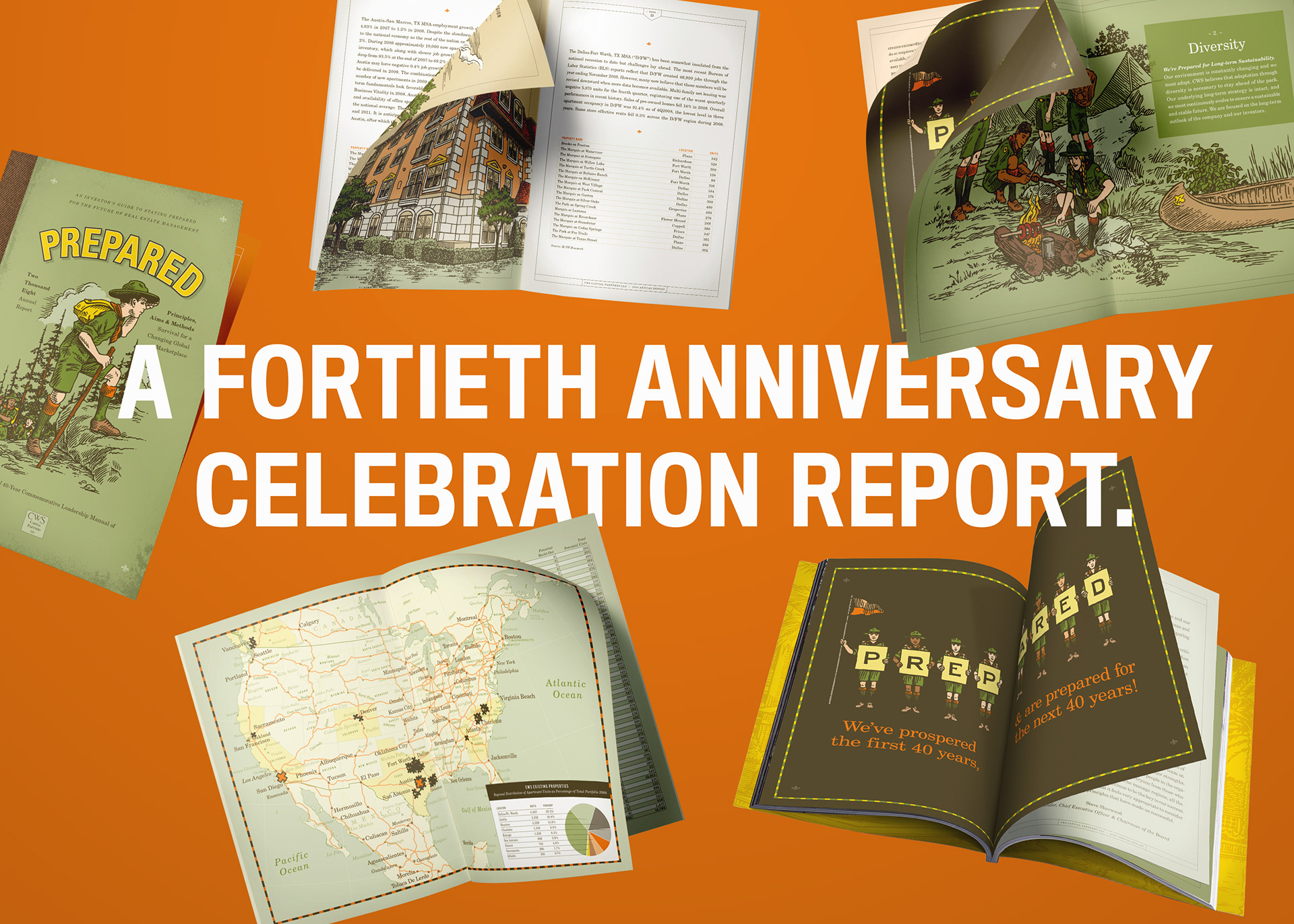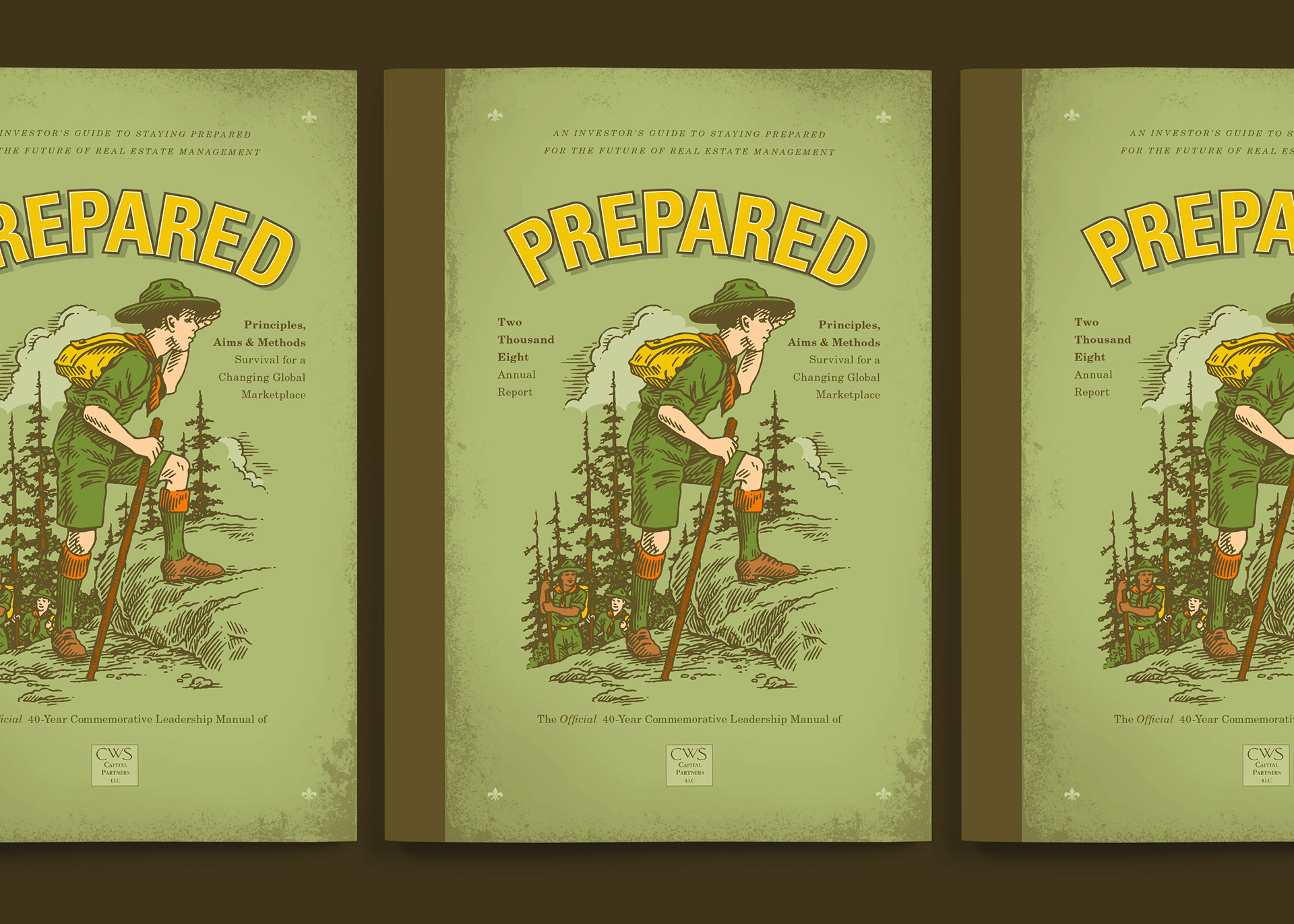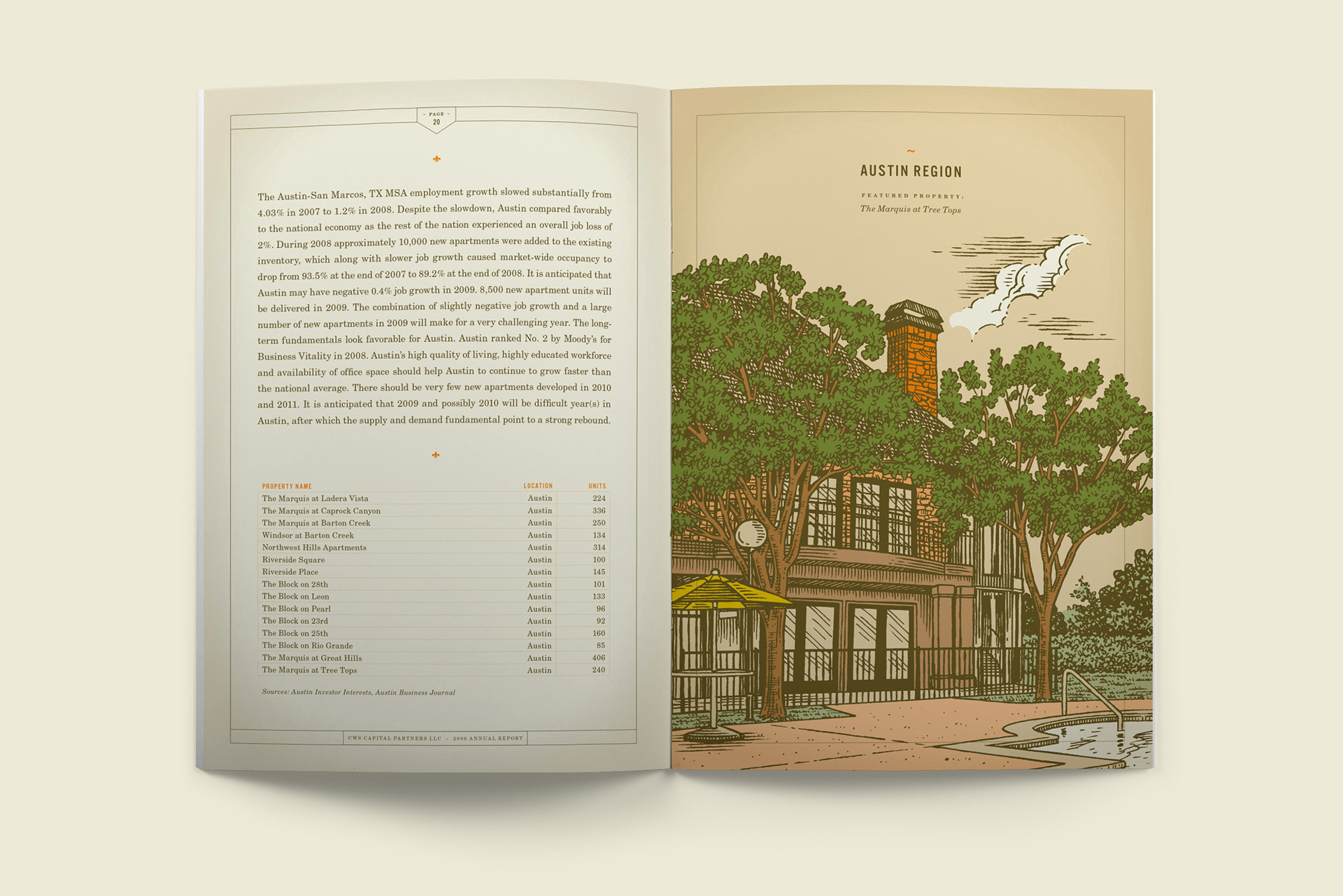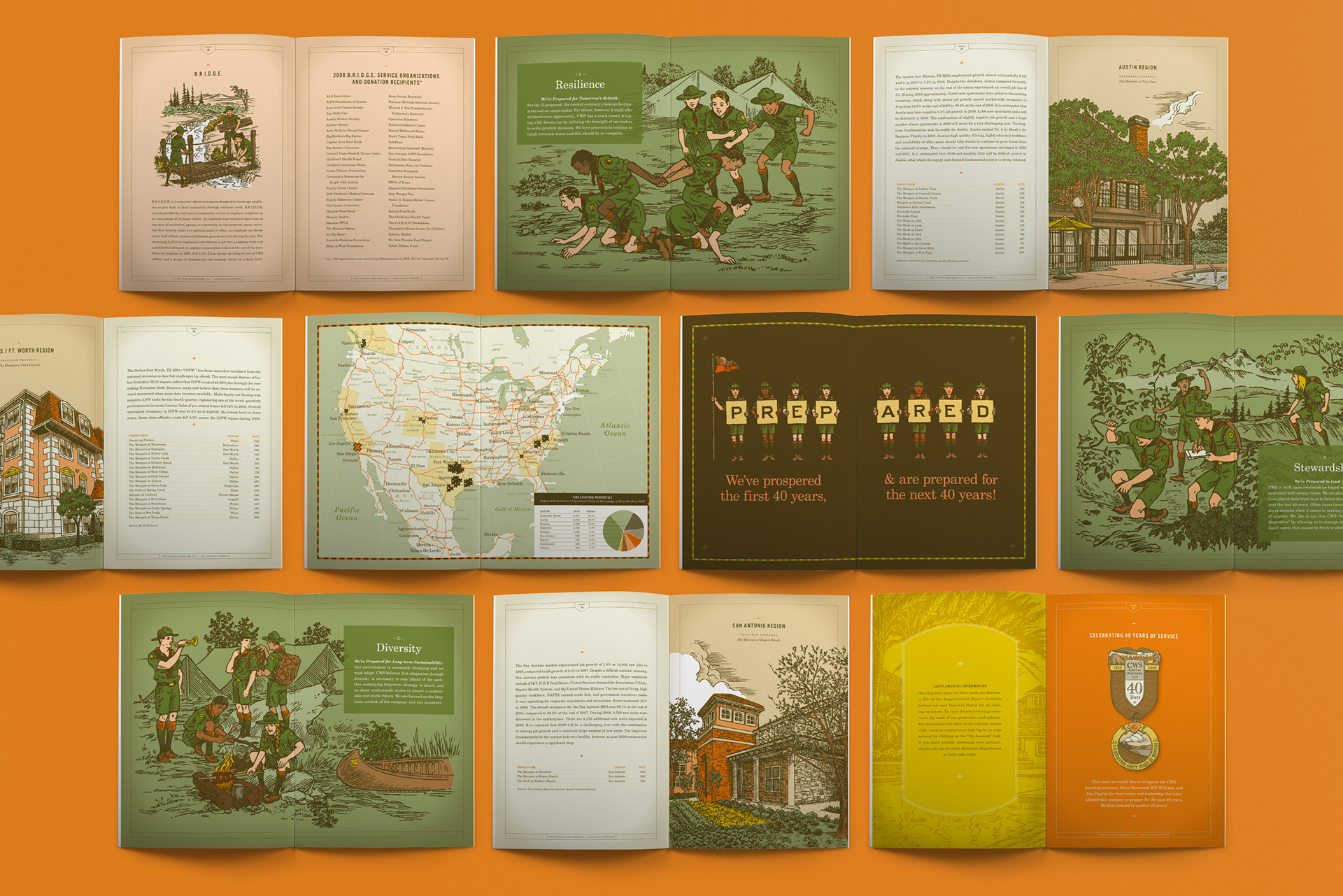 Navigate the Obstacles

Since the tradition of Boy Scouts is legendary for it's training and educating young men for various obstacles in life, we thought it fitting, since the founder of the company was a boy scout back in the 50s, to show CWS Capital investors just how "prepared" the company was for the challenging years ahead. Thus, a Boy Scout field manual showing the various ways the company was readying itself for the upcoming waves of challenges that was predicted in variety of media channels throughout the months prior.