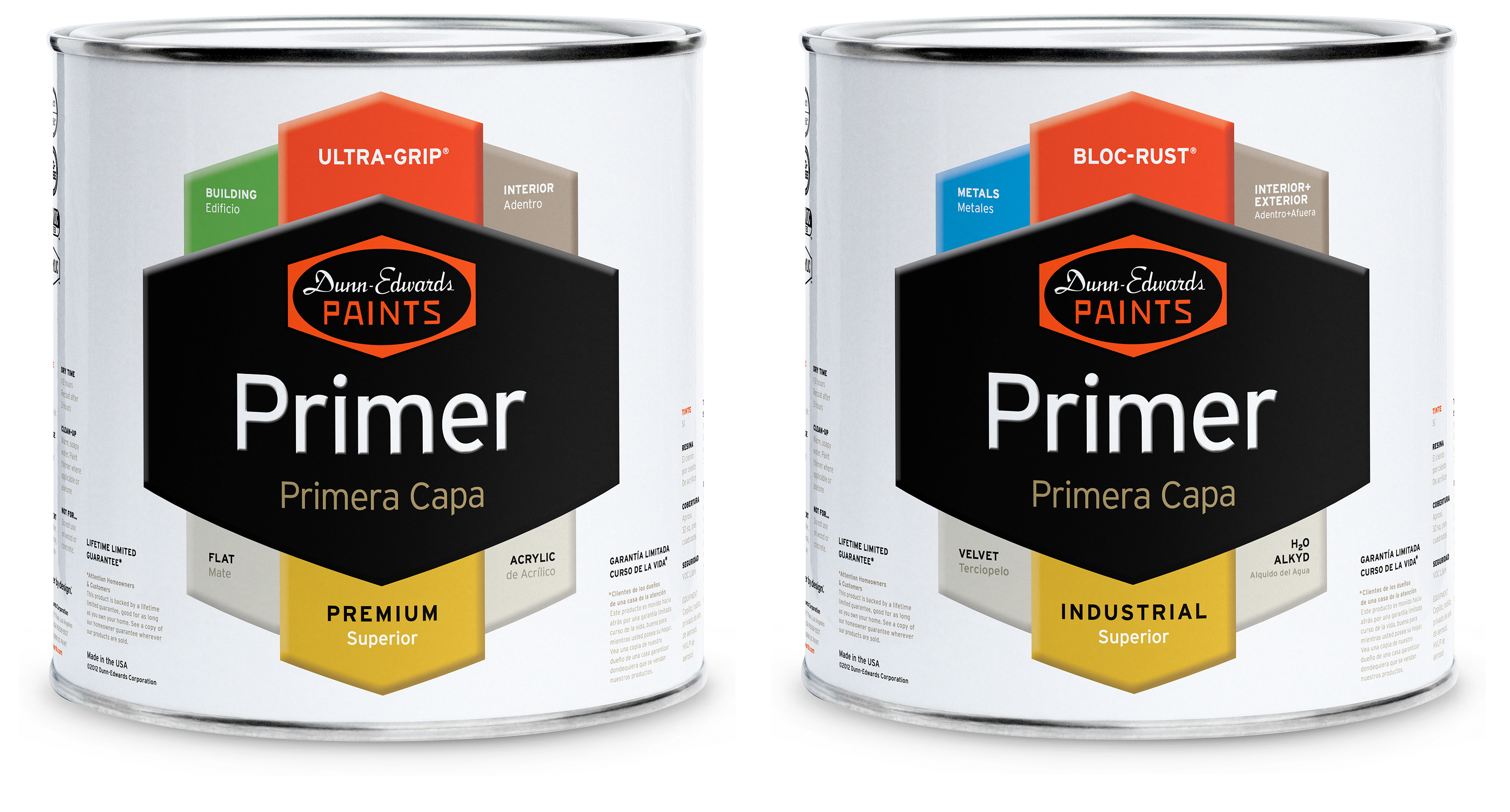 Dunn-Edwards is an established brand in construction circles and has been for decades. But it was having a communication problem with it's line of primers. Contractors and employees were unable to find the differences in the products in the brochures and on the shelves.
We were approached to differentiate the lines of primers with a system that could be easily recognized by contractors, employees and consumers.
By using the original shape of the logo, we created a hierarchical system with layers of color (since that's how paint is applied to the wall) that could be recognized instantly and easily  remembered  by applying a certain color for different products within the family.